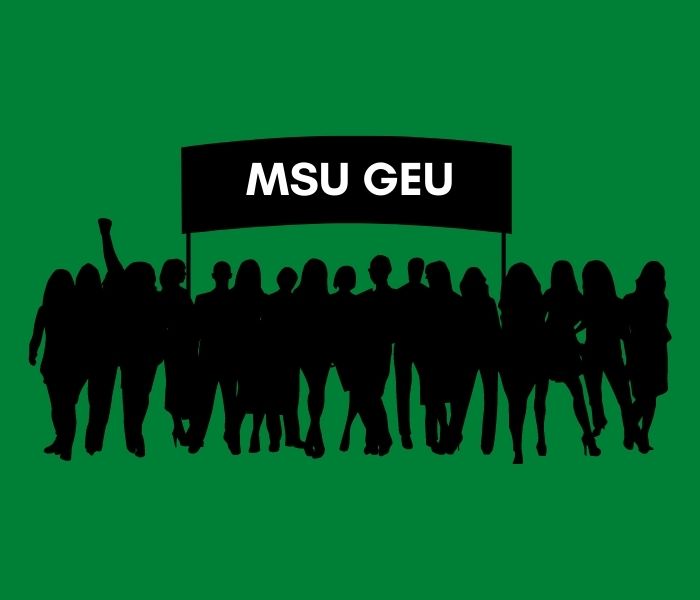 Can international students join the union? Isn't it dangerous?
Michigan law gives workers on VISAs, including international students, the right to join the union, and it prohibits anyone from punishing you for joining.
The following are totally legal, normal, common, and have not been known to cause any trouble with US immigration: joining the union, attending union meetings, serving on union committees, holding a leadership position in the union, organizing on behalf of the union, signing petitions on workplace issues, participating in well-organized, peaceful, legal protests, etc. Hundreds of thousands of international students have been doing all of this over decades (and in the past four years) without legal trouble.
The union is an independent organization, not controlled or funded by the University, the government, or any political party.
For more information on international workers' rights click here.
What has the union done for international workers at MSU?
From the 2019-2023 bargaining:
We earned reimbursement of $200.00 for the SEVIS fee that international employees who completed their 4th term of employment can request.
Supervisors and/or departments cannot require international students to work more hours (maximum 20hrs per week) as stipulated by their VISAs.
We meet with the English Learning Center (ELC) once a semester to develop and improve the Speaking Test assessment and opportunities relating to English language skills.
We have formed the International Graduate Student Committee (IGSC) where international members table ongoing organizing on behalf of international assistants and provide a space for debrief and support and with each other. To join, contact Stephie Kang at international@geuatmsu.org.
Resources