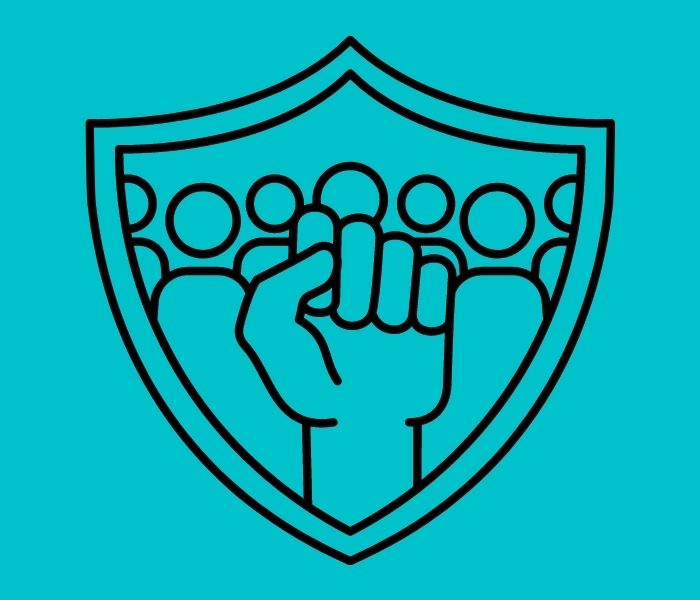 Anti-Discrimination Protections
How the GEU Can and Will Protect you!

In article VII of the GEU Contract, you will note language protecting you from discrimination and harassment from categories protected under MSU policy or any laws. What this means is that you can, if you are discriminated against in the workplace, file a grievance instead of going through university channels or filing a lawsuit.
Most importantly: If you think or worry that you may be the victim of discrimination or harassment, you can ALWAYS contact the GEU. We will help you navigate university channels and we will always respect your wishes on how to proceed.
Who is protected?
If you have a question about the discrimination you are experiencing, please contact the GEU or your steward. Retaliation against you for filing a grievance is illegal, and we will never move forward or reveal any information without your consent. You can contact us at any time at defense@geuatmsu.org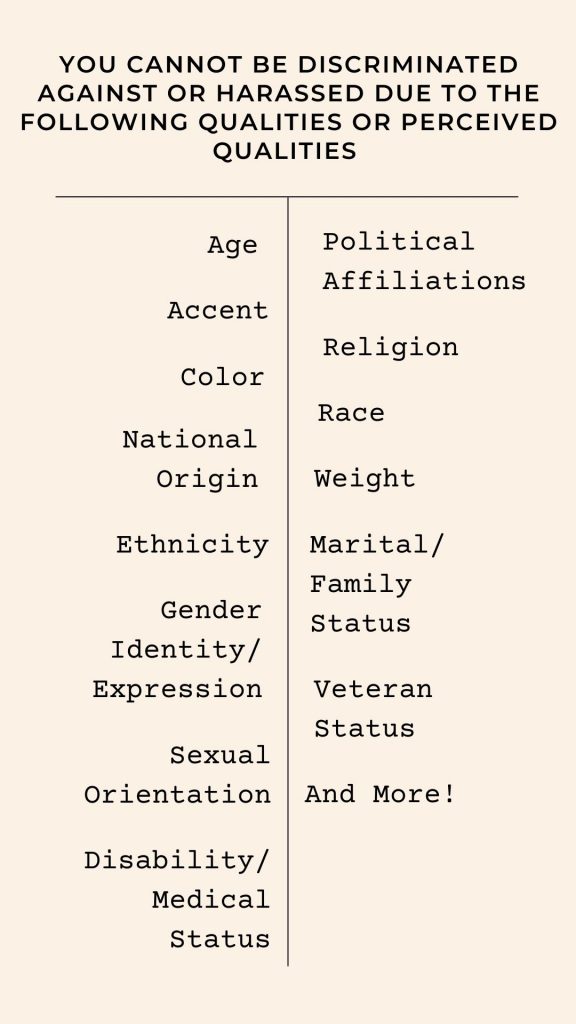 The Office of Institutional Equity is one vital option for redress if you have been discriminated against at Michigan State University, have encountered an unsafe or unwelcoming work environment, have been the victim of sexual harassment or assault, or are otherwise encountering overt or subtle bias and discrimination. The process for filing a claim is described here: Filing a Grievance with OIE.
If you would like support or help in filing a claim through the Office of Institutional Equity, please contact us at our email or come into our office! We will help you through the process, and we will support you in every way we can!
Other Helpful Resources
The University is obligated to abide by policies and procedures for investigating instances of alleged misconduct involving research and to safeguard research integrity. More information on these policies and procedures can be found at the Research Integrity Officer website https://rio.msu.edu/
You have the right to a working environment that lets you complete your duties safely. Your employer has the duty to provide you with any equipment that is necessary for your safety during work. Michigan Occupational Safety and Health Administration (https://www.osha.gov/dcsp/osp/stateprogs/michigan.html) is a resource to help you understand and claim these rights
Click the link for more information on the University's anti-harassment and anti-discrimination policies.
Click the link for more information on bullying and other types of misconduct.