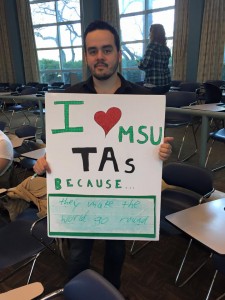 As you may have heard, in our new contract we gained a much expanded tuition credit pool! This means far fewer TAs will have to pay out of pocket for their courses!
If you will be a TA this Fall and need extra credits for the Fall, please apply here:
http://grad.msu.edu/tatuitionpool/
In Solidarity,
Your GEU!